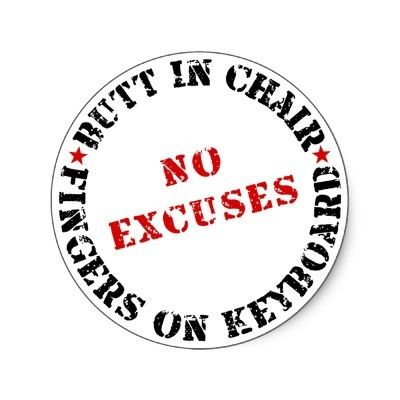 It's been sometime since I actually posted anything of substance here.
Curious if anyone will actually read this as well.
If you do, please leave a comment that says, 'BIC is good for you. Keep doing that.'
BIC simply means, 'Butt in Chair' or 'Just write' or 'Stop your whining, moaning and bitching that you have nothing to write about'.
BIC was first suggested to me by my friend Mira Bartok, writer of the memoir 'The Memory Palace' and many other
publications and books. She is an amazing artist in so very many ways.
I finally submitted some writing today.
The first in over 10 years.
Why?
I have no idea. I just felt the need to share something that I created.
My virtual blackboard is covered with thoughts, stories, jokes, people and the stuff that makes life worth living.
I want to find the time to share it, to write it down, to make it real, to make my words live.
And sometimes the only way to do that is to put your Big Butt in the Chair, and write.
Thanks, MiraBee . . .