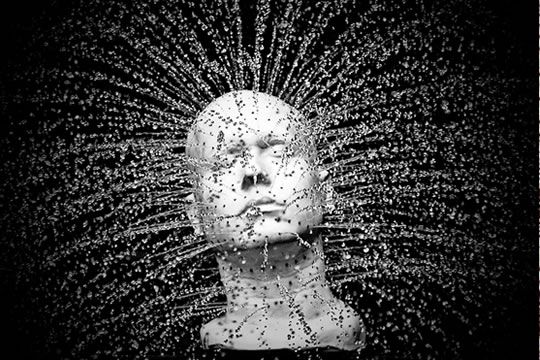 Ten things (11) I will not think about in My Last Seconds of Life
I have thought about this for a few days now and believe I have come up with a viable, albeit weird, list of 10 things.
These have occurred randomly as I go about my day but I think it's a pretty good list.
These are in no specific order in terms of magnitude but they are somewhat funny and insightful.
I will not think about:
(1) The guitar solo in 'Keep on Lovin' You' from REO Speedwagon (dumb name).
This is quite possibly the lamest and out of tune solo I have ever heard.
I can't believe the producer didn't say,
"Are you shitting me, Amato? I'd rather hear the sound of a puppy being run over with a lawn mower. For the love of God, tune your frickin' guitar, dickboy. And how about a real solo? "
(2) The fact that my car is 3K miles over for an oil change.
The story of my life.
And it keeps telling me via a caring message on the dashboard every single time I start the car.
*Sigh*
(3) Iambic Pentameter.
Iambic pentameter (from Greek: ἰαμβικός πεντάμετρος meaning to have five iambs) is a commonly used metrical line in traditional verse and verse drama. The term describes the particular rhythm that the words establish in that line. That rhythm is measured in small groups of syllables; these small groups of syllables are called "feet". The word "iambic" describes the type of foot that is used (in English, an unstressed syllable followed by a stressed syllable). The word "pentameter" indicates that a line has five of these "feet."
Yeah.
Won't be needing that definition anymore.
(4) Dance Moms.
I know, it's sad that I actually know about this show.
Abby Lee Miller, the corpulent porpoise of a dance instructor, verbally hacks away at the fragile self-esteem of young female 'born with a silver spoon in their mouths' dancers.
The self-righteous mothers of these girls need to be water boarded for allowing this abomination to happen in the first place.
Think I'm pretty clear on this one.
(5) Who really killed JFK.
Nuff said.
(6) Politics.
Like the time I sent out an off the hook 'conservative' email to about 75 people.
It found its way into the Inbox of a screaming yahoo liberal (not mentioning names, thanks, Lisa)
who decided to hit a 'reply all' and rip me a new one because she thought it was her responsibility as a citizen. Yup, won't be thinking about that one.
(7) Where I left the numbers for my Swiss bank account.
(8) The day I gave my father an enema.
In the end (no pun intended), my father was actually laughing while I was doing it.
Long story short, he needed a colonoscopy and I could find no visiting nurse that would do it the day of the procedure.
I was elected.
(9) Long forgotten Facebook game requests.
No explanation needed.
(10) Lost things.
St. Anthony, St. Anthony, please come down
something is lost and can't be found.
Our Wedding album, a pipe rack filled with nice smoking pipes, my Swiss bank account numbers,
my six-pack abs, my sanity . . .
(11) Mayonnaise.
I know.
Weird.
Maybe that's why this list goes to 11.
For fun, sit down with a piece of paper and give yourself 10 minutes to write out a list.
I would be curious to see what you come up with.
Post your answers on my Facebook page or my blog if you'd like.
This was a great writing prompt.
AND . . .  check THIS out.
Pretty cerebral . . .