Archive for the Category »storms «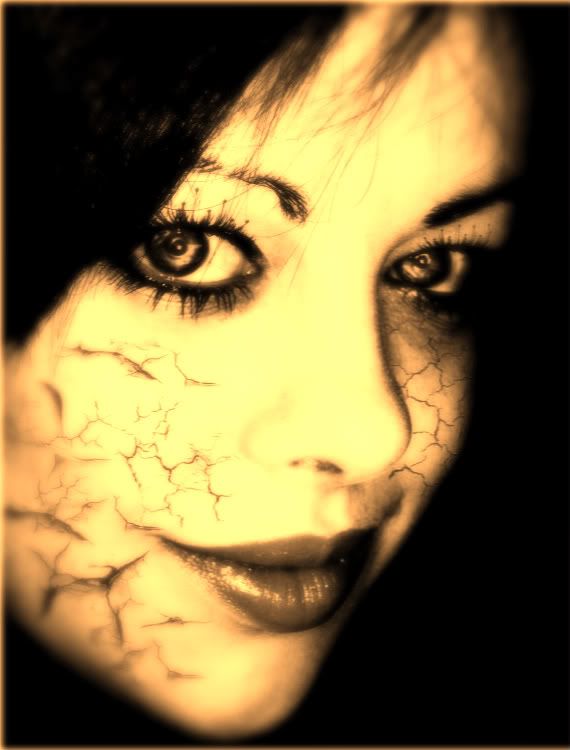 I can see her from my bedroom window on some of the warm and humid summer nights.
She stands motionless bathed in a slice of cobalt blue moonlight, staring up at me, waiting, wanting, needing something my lethargic mind can't quite comprehend.
Whispers crawl around my bedroom floor rising to my waiting ears, words that have no form, no meaning.
Off in the distance, I hear the dissonant bells of a monument in a cemetery across the rippling pond.
The solitary whistle of a passing ghost train to nowhere only adds to the soundtrack of this surreal dream world I'm in, a maelstrom of stygian tones and swiftly passing night clouds.
But it's her, always her; waiting, watching, wanting . . .
me.
I rise from the comfort of my bed and walk downstairs, an endless descent accentuated by the numerous creaks of an old and dying staircase.
Suddenly, I'm standing in the kitchen staring at a backdoor with its shade drawn.
The outside porch light illuminates her silhouetted shape standing motionless behind the door.
My heart skips a beat and my breath quickens as my hand willingly reaches for the brass doorknob.
Although it's summer, the brass knob feels like ice and I freeze as the door slowly opens.
She's there in front of me, inches from the ground slowly rotating in space and time, like a maniacal second hand of a broken watch.
When the door fully opens, she stops and seems to glide towards me, raising the hair on my arms.
She's buzzing like neon.
I take in her face, the colour of the full October moon, creviced like a web but somehow calm.
Her lips are of Jasper, her eyes like black opals with swirling clouds of candescent lace deep within, maybe her universe, maybe another world.
I search for something to say but I am (diametrically) frozen solid in the warm humid air.
"I know," she whispers, "I know things. I know you."
"What do you want?" I manage to mumble.
"The soul, your soul."
Her hand reaches effortlessly inside my chest and withdraws a beam of white light which she gently places inside a black satchel, on it is written "acceptance" in small white letters.
I exhale a cloud of crystalline blue frost into the warm summer night that envelops her.
She nods almost respectfully and begins to drift carelessly away, almost satisfied.
I look at her so confused and ask, "Who are you?"
On the warm winds of a midnight past, I hear her whisper . . .
"Wysteria . . . "