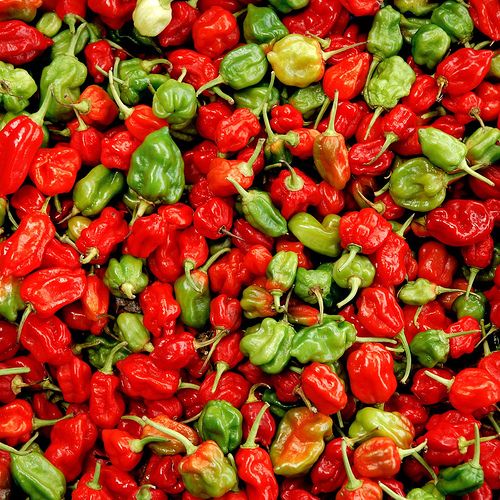 I run into many interesting people during the course of my day in Boston.
This morning a customer took me by surprise with a true story that was just too damn funny not to share. I am not making this up folks.
May not be suitable for reading the kids before bed either.
I made mention of the fact that I had made chili on Wednesday when BLH said, "I gotta good chili story for ya."
In the (somewhat) paraphrased words of BLH:
"This was several years ago when I was living next to two gay guys.
Great guys, too.
They did their thing, I did mine, ya know?
Live and let live, I say.
Anyway, my kitchen window looked right into theirs as it was less than 15 feet away.
So this one summer day, I'm making chili.
Beautiful day, windows open, music on and I'm chopping up onions and garlic and Habanero peppers for my chili.
I leave the kitchen for a minute to go and take a piss and resume my cooking.
It's not even 2 minutes later that  'Mr. Willy' starts to heat up.
Like really heating up.
I look at the Habanero peppers now nicely chopped and look down at my crotch and think, "Dear God, no."
Within 5 minutes, I realize that 'Mr. Willy' needs some serious medical attention.
This is getting painful.
And really hot.
I get a facecloth, soak it in cold water and drop my pants right there in the middle of the kitchen.
It didn't take long to realize that all the wet facecloth did was move all the hot stuff down to my
two soon-to-be 'Hot Mexican jumping beans'.
I was in too much pain and making too many oohs and ahhs to realize that I was also gathering something of an audience 15 feet across the way.
With my crotch turning into a smoking Mojave desert, I was getting desperate.
(Is that steam?)
Christ, I'm on fire down there!
I suddenly remembered buying a big container of sour cream for the chili and
waddled like a penguin over to the fridge.
I ripped open the container like a madman, took a fistful of the cool white stuff
and began rubbing it in gobs into the raging fire down below.
My oohs, ahhs and general sounds of relief were obviously misinterpreted by my now smiling neighbors across the way.
There I am with my pants down, breathing heavy, and sour cream smeared all over my crotch.
Beautiful.
A proud Kodak moment for me, ya know?
I'm close to my mother so I told her the story, and man, did she laugh.
Two weeks later, I'm out to breakfast with her at a place she frequently goes.
The waitress brings my breakfast of fried eggs, home fries and bacon
but on the side of the plate is a small tub of sour cream.
I asked the waitress, "What's up with the sour cream?"
She winked and said, "Your mother says you really like it."
(I am laughing hysterically now)
You'll be thinking about this every time you make chili now, right?"
Yeah, BLH, you are sooo right.
Was it a funny Thursday morning for me?
You betcha schweet bippie.
Thanks for a great tale, BLH
You have total attribution.
I just hope I did you some justice.
(BLH's version is much funnier but has a different rating)
Hopefully 'Mr. Willy' has found some cooler climes by now.
And, BLH, I hope you were using low-fat sour cream.
That regular stuff is just plain nasty . . .