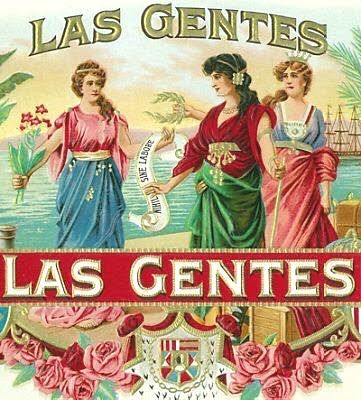 Many a hot summer night will find me on the back deck with my laptop,
a cold Guinness and a nice warm cigar.
It's what I choose to do during this season.
I dream about it at work, on the train back home and make the dream come true when I get there.
I've been known to choose the back deck and a cigar over a Red Sox game. (oh, the horrors!)
My daughters will come and go during the night passing me on their way in and out of the house.
They usually wave their hands in a back and forth fashion in front of their face to let me know
that my cigar stinks like poop.
I usually turn and say, "Someday, when I'm gone-" (and I get cut off)
"We know Dad, when you're dead and buried we'll be walking down a street and smell a cigar and think of you.
How nice. That thing stinks."
"Gee, thanks, hon. Love you, too."
I usually utter that to an empty backyard because they've already gone back into the house.
I smoke some very nice cigars, folks.
I have 12 year old Cubans in my humidor, for God's sake.
These ain't your Daddy's Phillie Grape-flavored Blunts.
I'm thinking Pamela actually likes the aroma of at least a few of them.
Last Sunday, a woman came into the store,
stopped in the middle of the floor and closed her eyes, inhaling deeply.
She opened her eyes, smiled and looked at me.
She was crying.
She said,
"I hope you don't mind but I'm taking a walk down Memory Lane here.
Places like this just remind me of my Dad. It's almost like he's here."
"He is," said I.
She looked around as she was leaving and almost lovingly said,
"Thank you so much."
If I had a dime for every time someone said, "this place reminds me of my grandfather,"
I would be a very rich man.
I usually smile, nod my head and think, same old, same old.
Been there, cut the cigar, smoked the cigar and bought the T-shirt.
For some reason, this woman seemed different to me.
Maybe it was the fragments of truth that seemed to hang on her every word.
She was moved to tears by the aroma of a century old cigar shop.
Maybe I shouldn't have been so surprised.
I can only hope that years after I'm gone, my daughters can still find a special shop that offers up the unique and precious memories that mine currently does.
They may just have to settle for the aroma of some fine Cuban cigar wafting through the air
of some distant and special summer night in the distant future.
That will be Dad, girls . . .  that special kiss on your cheek.
It's me.