Archive for the Category »Raymond Carver «
There are ephemeral moments in life that defy description and reason simply by lack of concrete definition.
Although they are minute slices of microcosms in time they occasionally scream at me
to look more closely at them.
These serendipitous moments come random and unannounced;
I have missed many because I wasn't paying attention,
too preoccupied with some other curious ripple in the darkest oceans of my life.
Today was different.
I was listening.
What happened today was a very short and simple conversation with a woman I have never met before.
I don't make this stuff up it just happens.
A Godwink?
Perhaps.
She came into the store early this morning wearing a long black parka with a fur-lined hood.
The icy Boston rain had her wearing said hood, therefore hiding her face.
She told me she was hoping to find some empty cigar boxes outside the store but that she was sad because there were none.
(We always put the empties outside where passersby can just take them)
Hang on, I said, I think I have a few in the back.
I went and came back with two small wooden cigars boxes with sliding lids.
They were made out of Spanish cedar and smelled wonderful.
Looking back on this morning, it's ironic that one of the cigar boxes had the name 'Illusione' on the top of it.
I have these, I said, handing her the boxes.
Oh, my, she said, this is just what I wanted.
Thank you so much.
No problem, I said.
Before she turned to leave, she looked up at me.
Under the fur-lined hood I saw a distant and almost yesterday version of my mother's face.
She smiled and softly said, 'love you' and made a *mwah kissing sound as she left.
Love and free cigar boxes usually do not go together.
I stood there in the middle of the empty store with ridiculous goosebumps.
She even sounded like my mother, for Christ's sake.
I could see what I wanted to see and hear what I wanted to hear.
Maybe I'm going out on a limb here making all these iffy connections,
seeing and hearing things that may not even be there.
To think and believe the actual possibility is dreaming and maybe sadly inconsequential is justified
but this morning I was a true believer in existential possibility.
I 'heard' the voice of my mother say 'love you' for the sake of two wooden cigar boxes.
Some days you have to take what life gives you and today,
I think I did just that . . .
Malarky Monday is HERE!
You know the drill by now.
Watch, read, listen and [hopefully] LAUGH!
Visit the above links after your visit here and be sure to have some
paper towels to wipe off your computer monitor.
I originally intended to go all political this week but have decided against it.
I'm not wussing out, I just hate listening to a certain faction of people whine incessantly
about the small stuff, okay?
That said, here are some pics that had me howling at the mOOn, so to speak.
Happy Malarky Monday peeples!!!
Be sure to click on the linx above after your visit here.
Danke . . .
Hopefully, you've heard or seen Chris Farley,
the motivational speaker
from Saturday Night Live.
Saw this and busted two guts . . .
This geographical phenomenon has always bugged me as well.
My God, I hated my 8th grade English teacher.
She had legs that belonged on a Grand piano and no tits whatsoever.
No wonder I never got a hankering for Raymond Carver.
Bummer.
Thanks for nothing, Nancy . . .
Last but not least, I am chillin' out
wit my gnomies . . .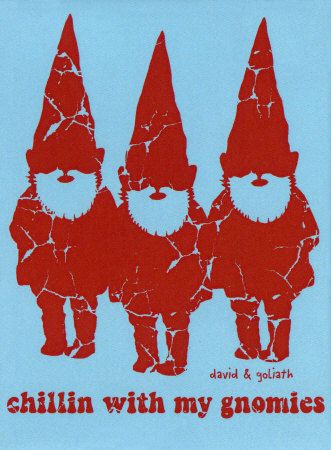 Happy Malarky Monday!!!!
Category: Australia, Babies, Classic Literature, education, Humor, Just For Fun, Malarky Monday, Raymond Carver, SNL, Truth, women, YouTube
7 Comments
Reading 'Carver
' right now.
Please READ THIS.
You will spend 20 minutes of your life and thank me.
This is one of Carver's most amazing short stories.
Please take the time and read it.
The man was amazing.
Simply amazing . . .
Category: amazing, Books, Classic Literature, Creative, dark, hero, Life, Personal, prayer, Raymond Carver, Truth
One Comment