This is the first post of V 2.0 of Malarky Monday.
The chuckles aren't going away folks but for now there will only be one blog (per week)
of the four of us that gets the nod from the cyberspacial dugout to post something absurd.
This week it's my turn and I hope to make you chuckle or at the very least, smile.
Be sure to visit, Moe, Mark & Dilligaf for your daily dose of enlightenment.
This week is a mish-mash of things I happen to find quite funny.
Basically, a usual Malarky Monday for me.
Tune in here next week to see who's posting the chuckles.
First up is a Chuck Norris-like kick in the proverbial muzzle of the repugnant 'LOL Cats'
(aka, icanhazcheeseburger)
I personally love this pic . . .

Have you ever wondered why so many urban males wear their
over-sized bluejeans so goddamned low?
I have, too.
Jesus Krispies, their waistline is at the level of their knees for God's sake.
How the hell do they not walk like penguins?
I think this picture explains it nicely, don't you?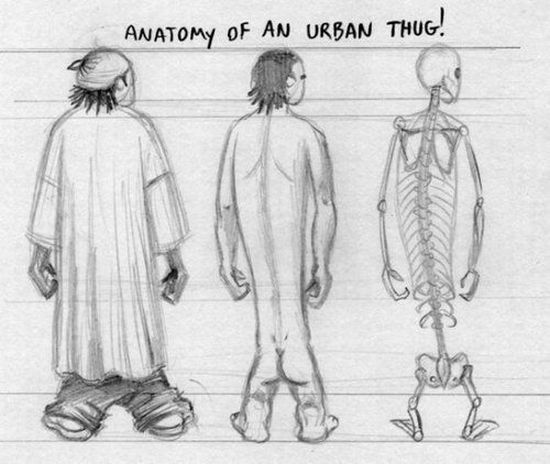 One .gif image for good measure;
Sodomy has never been funnier, methinks . . .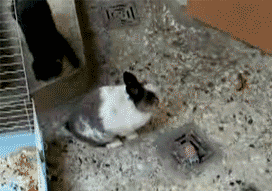 Last but certainly not least is a short video from a YouTube favorite of mine.
Check out Bad Mystic Cat . . .
(subscribe to Klaatu42 if you like these videos)
Happy Malarky Monday, folks!!!!