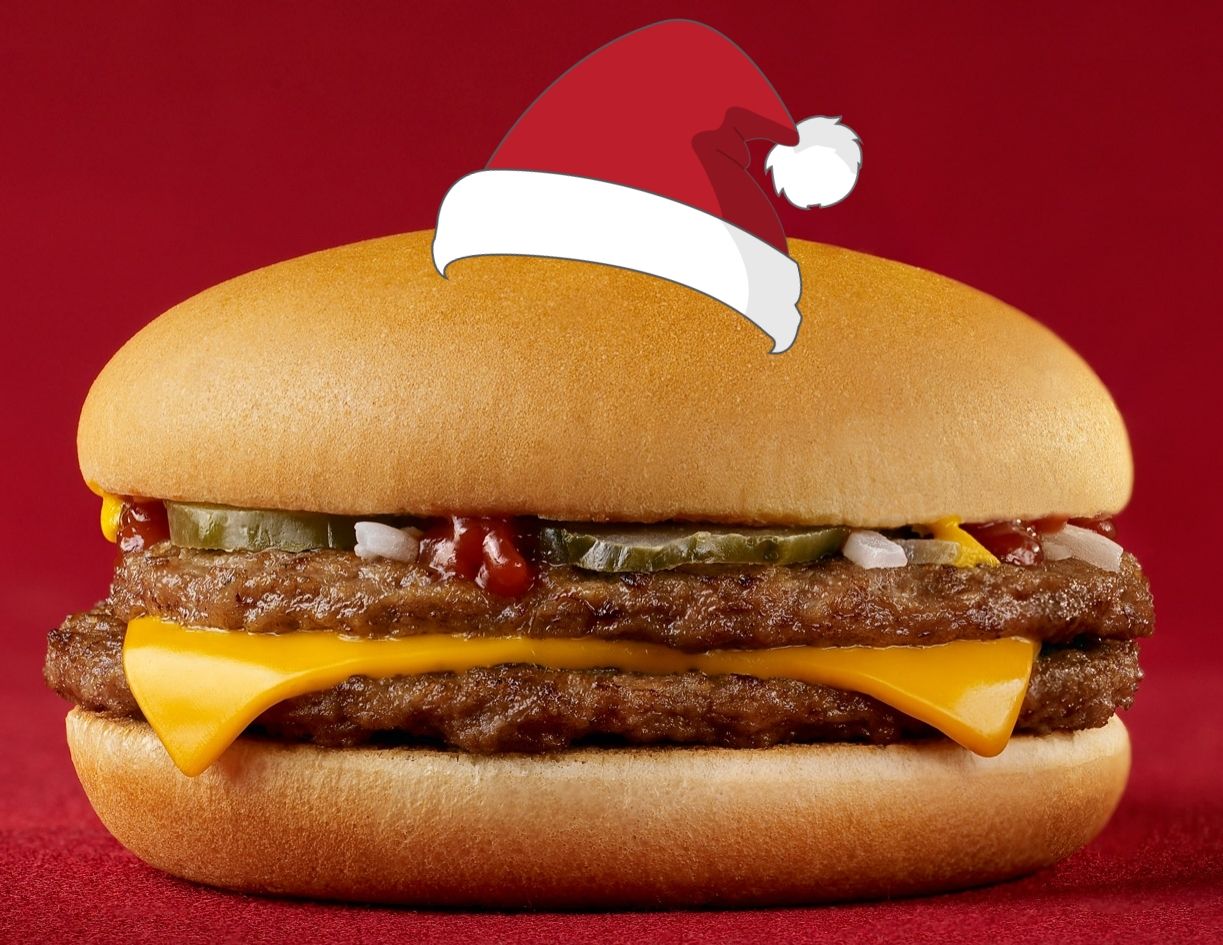 It's at this time of the year that I generally climb inside a protective cocoon and hibernate, emotionally speaking.
My personal ambivalence towards a holiday that is celebrated for all the wrong reasons leaves me
outside and shivering on a cold and snowy night.
I know I'm not alone on this one.
'What do you want for Christmas?'
A question heard since before Thanksgiving.
You know what I want?
I want a cheeseburger, okay?
A juicy, steaming hunk of meat fresh off the grill.
Throw that sucker in a bun and we can eat, we can sit and talk about stuff that matters in our lives.
We can be human for an hour.
And drink beer.
And eat pretzels and stuff.
Talk about the Bruins, the Pats, and the number of players we still don't know on the Celtics.
We can talk about the Red Sox and a banner year that nobody thought would happen.
We can even talk about the Farmer's Almanac and their Winter prediction (which I hope is shit)
Social media and smartphones have doomed our society to cyber connectivity amongst users.
Text messages, Twitter updates, WordPress pages and Tumblr posts are just words on a white screen.
We are flesh and blood and we need a closer kind of communication than that.
Cheeseburgers can change that!
A 1TB hard drive from Best Buy for all the music I listen to?
Really?
A 25$ giftcard to Starbucks for their mediocre and overpriced latte's?
Not that either.
How's about an Omaha Steak gift box filled with filets, burgers, sirloin and crabcakes?
How's about that cheeseburger?
Fruitcake I will never eat?
You're probably not much of a friend anyway.
I don't want anything.
Period.
Amen.
And the angels sing . . .
It's a holiday of giving, yes?
When this holiday got blown out of the water is a question that all of us need to own up to.
I work in retail and holiday sales are important but the avarice and over the top 'milking of customers' by
online retailers, car dealers, furniture stores, health clubs, fly by night internet schemers and online pirates must be silenced.
That's something that will NEVER happen.
And that is profoundly sad.
It will always be about the bottom line.
And the bottom line has nothing to do with stuff we don't need.
It has nothing to do with stuff at all.
My yuletide bells stopped ringing many years ago when I realized that the Christmas holiday was just another chance to sell.
Santa turned darkly foul, holly turned autumn brown,
carols echoed chaotic harmonies not unlike a Charles Ives piano piece.
I miss Christmases from 1970.
I miss the antediluvian ideal of the simple 'carol' hummed by people walking on the street, shopping in stores.
I miss the Christmas mornings that you didn't get all that you wanted but what you got was all and more than what you needed.
I miss the simplicity of the town manger going a whole season without being vandalized.
I miss my feelings and love and respect for a beautiful and simple holiday.
But maybe I just miss the cheeseburgers.
Fire up the grill, I'm coming.
Merry Christmas, dudes and dudettes!
Merry Christmas!
~m