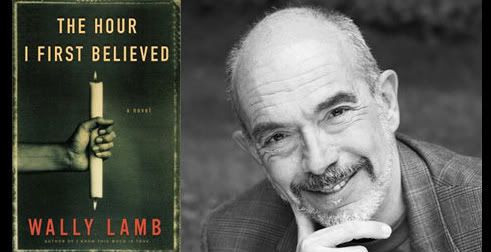 I made it through the holiday, y'all.
Christmas Eve found me a bit crazy though (as my wife will attest)
What can I say, Maker's Mark bourbon makes me silly.
Go figure.
But, I had fun, 'kissing-my-brother-in-law on the cheek' fun.
Yeah, I don't think he liked it though.
My sister did give me the holiday hat of my dreams though.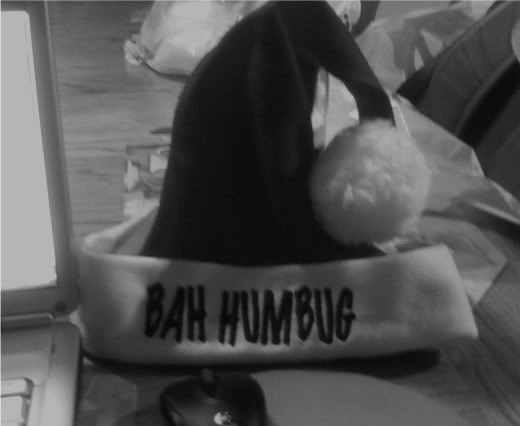 We had all kinds of wonderful food to eat, music playing, inspired conversation, barrels of laughter, Rum Swizzles on ice, wine, beer and we were comfortably surrounded by family;
everything one needs to make the season bright.
You can probably tell from the picture at the top of the post which book I'm currently reading
(a present from my 3 wonderful girls)
I love Wally Lamb but his books do take some perseverance to get through.
Not that I'm complaining.
As a Patriots fan, after yesterday, I have lots of time to get my nose stuck in a book anyway.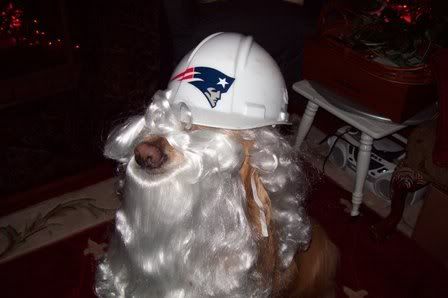 I have realized that I've been seriously slacking in the reading department, something that changes today, not on January 1st.
To write, you have to read.
And today, it started with no conceivable end in sight.
As far as writing goes, reading helps me and pushes me in a forward direction.
I have no doubt that 2009 will be a great writing year for me.
As far as the blog goes, I won't be very far away but I've made some serious creative promises to myself and will try like hell to keep them. (or Laho will kick my arse)
Damn these New Year resolutions.
Will I give up Guinness?
Yeah, right.
Will I give up blogging?
Don't think so.
Will I cook less Risotto?
Not if my daughters have anything to do with it.
Will I stop smoking cigars?
Puuuhleeese.
It's a new year and a fresh chance to chase my dreams.
Many will come true this year.
I just have to keep on believing and praying.
Catch all of you in '09.
I wish all of you the very best that this life has to offer.
The candles are lit and the prayers waiting to be whispered.
Please let me know if you need one.
Happy New Year, folks.
And go easy on the MSG, okay?
My pen is ready.
It's time to rock, folks . . .