Archive for the Category »empty «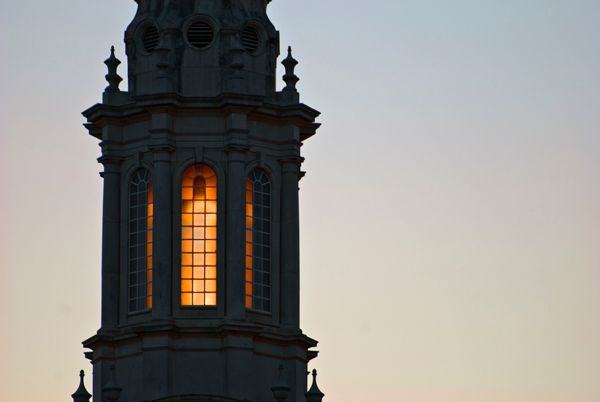 Off in a not too distant somewhere, I hear the shimmering sound of church bells.
Melancholy yet beautiful, their dissonance fills the night air with a longing, a void filled, 
an endless possibility.
Dark grey clouds move low across the sky saturated with change; change of the heart and mind,
soul and body, a chasm of repeating continuation.
The church bells chime on, sounding more and more like a movie soundtrack that once defined your life
as it echoes the pain,
loss of cerebral photographs, and confusion of all the simple things that mattered.
And yet, the sound is oddly comforting, a musical pall of earth tones beckoning pure white light.
I am suddenly aware of the clip-clop of my blackened dirty shoes on the pavement below,
an urban heartbeat, the intrinsic essence of time and space; of a time that
I listened for the sound of your footsteps, of a space holding everything you once were.
You.
My dear, drifting and lonely Father.
If you could only know what I want for you in the most loving of ways.
If you could only hear the beautiful church bells.
But the world will continue to hurt you until you find a way to finally listen.