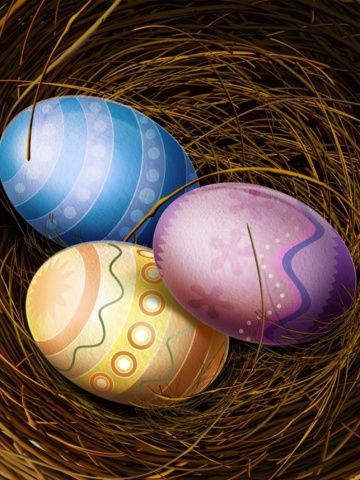 Many years ago after Pamela and I got married, we began the creation of a family.
Sometimes it seems like yesterday, sometimes it seems like 100 years ago.
Perspective is such a fickle thing.
That I have been an absentee blogger has never been lost on my wife.
She said to me tonight, and quite casually I might add,
"When are you going to change the picture on your blog?
Write a post about the annual Easter Egg Hunt with the girls."
I hate it when she's right.
And I really hate to think she could be a better blogger than me.
If she blogged as well as she 'Pinterest-ed', she could put me to shame.
The reasons my blogging has slowed down to an incessant but slow drip is a post in and of itself,
for many varied reasons.
Tonight, though, I am here to talk about eggs.
Brightly coloured eggs.
Easter eggs.
Hard boiled eggs.
Egg salad sandwiches in a shell, yet to be born. [yum]
When our girls started walking we devised a plan for an Easter Egg Hunt to be held in the backyard on Easter morning.
We bought plastic pastel colored eggs that could be filled with all kinds of goodies, from candy and small toys (that nowadays are labeled as DANGEROUS! Your KID could CHOKE on THIS!) to dollar bills and matches.
(yeah, I'm kidding about the matches, calm down)
In New England, Easter morning could be rainy and cold so we needed to use something that would hold up to the elements.
It was the Easter Bunny's job (namely, me) to hide the eggs in the backyard while the girls were sleeping.
When they woke in the morning to find an incredibly beautiful Easter Basket on their nightstand (compliments of Mr. & Mrs. Easter Bunny)
they were ready to don the appropriate clothes for the 'going-to-get-mine-before-you-do'  Easter egg hunt.
Now it should be said that Mr. Bunny liked to have several Easter cocktails on the night before and while hiding the eggs wasn't a problem, remembering where they were the next morning could sometimes be.
There are still eggs somewhere in our yard that I may never find.
I'm still looking for the elusive 'Ben Franklin' egg from years ago.
Can't remember the exact year.
I've thought of using some power equipment to try and find it but the money I would spend doesn't justify the means.
Right now, anyway.
Many years (and mornings after) would find the once loveable Mr. Easter Bunny reduced to the 'Stupid-Easter-Bunny-that-doesn't-know-how-to-hide-shit-we-can-easily-find'.
And, my moniker grows so damn lovingly.
I love it.
Fast forward to 2012 . . .
My girls have grown into young, beautiful and intelligent women and yet, I still have to hide eggs.
I am not a freekin' Easter Bunny anymore, I am a grown 53 year old man.
I don't have long and fuzzy ears or a cute little tail.
My ass is now flat.
I need three wallets to assimilate an ass bulge.
And I'm a crazy curmudgeon that thinks the world has gone insane.
Maybe I'm insane because I'll still be out this Saturday night hiding eggs and loving it, rain or snow.
And on Easter morning I will still have no idea where the hell I put them . . .
In my heart, I'm hoping they keep the tradition going
because as silly as it was it's a part of Pamela and me that will live on.
And maybe in the end, that's what it's all about . . .
A Happy Easter to all.