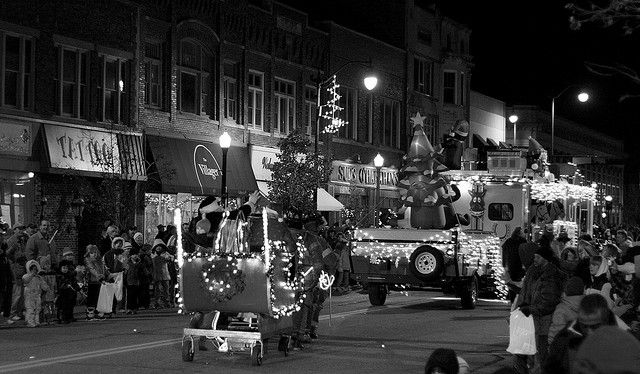 Working in Boston there are things that happen on a daily basis that defy any logical definition.
Although I haven't chronicled all these weird/blessed events, they do play out daily/nightly in my brain like
a bizarre Charlie Chaplin movie.
A guy came running into the store today and yelled to no one in particular,
"There's a pig outside! I'm not kidding! There's a pig outside! You gotta see this!"
I said, "Dude, this is Park Square. There are pigs everywhere."
It was then that I saw a little white pig with a curly tail waltz his fat ass by the open front door.
White, well behaved pigs on a leash.
I wondered what would have happened if I approached said hog with a bottle of 'Sweet Baby Ray's'.
My mind wanders.
Then there's the guy that walks into the store, waits patiently for 15 minutes and then asks me, "Where can I get tour of Germany?"
"Dude. I sell cigars. And pipes. And tobacco. I don't sell tours. You're in the wrong store."
He looks at me as if I just spoke Latin.
Tours?
Germany?
Do you see a fucking beer stein here?
*sigh*
Now I will move on to a regular customer that I will refer to as 'PhillyCheese'.
This is a guy that has confessed to wearing panty hose, heels and a wig while he vacuums his home.
I hear the neighborhood has taken up a collection to allow/force him to put up curtains.
His dialect changes on any given day from stoutly English to a NY Brooklyn accent.
He's like a box of fucked up chocolates when you never know what you're going to get.
Run, PhillyCheese, Run!!!!
PhillyCheese was engaging an unknowing customer the other day when I heard him say this:
"I collect jock straps sir, and I like to wear them around the house when I'm doing something pleasurable."
What activity would be more pleasurable when wearing a banana hammock?
I can't make this weird shit up.
It just happens.
Had a weirdass oriental dude come in one late Monday morning and asked/said, "Save Lenny?" [Save Lenny?]
"Save Lenny?" I asked.
"Yeah, save Lenny," he said.
"I got nothing dude, hang on."
I called on my friend and colleague Charles to make the situation right.
"What do you want?" [said Charles]
"Save Lenny."
"What are you talking about?" [said Charles]
"Save Lenny."
"We're all out." [said Charles]
*customer shakes head and leaves without 'save lenny'.
Whatever the fuck 'save Lenny' is.
I guess.
This is the proverbial tip of the weirdness iceberg that is 100% Park Square.
As I always say, "Everyday is Halloween."
Bring on the crazy.
I'm ready every day.
Most peculiar, mama . . .
~m