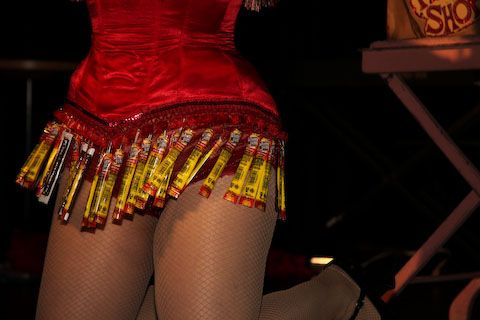 A friend of mine sends me these crazy rants/poems/soc types of compositions from time to time.
If there's a deeper meaning to these, he will take that knowledge to his grave.
(I wish him well with that)
I appreciate that he's just dancing with words that have an almost  Zappa-esque maniacal quality to them.
I usually laugh when I read them and thought I'd share one.
Maybe more.
We'll see.
This is from the all too creative mind of my dear friend Will Marks.
Enjoy.
Slim Jim Gravy Train
Radioactive corn chip haze gotcha in a tailspin
'Get up and go' captured in a green bottle
Ducks flying south, cottage cheese nightmare ashtray
Slim Jim 7-Eleven electric flag roller coaster nightmare
Greasy rain flooding out the mattress factory
Death train is a-rollin' by Tootsie Roll Valley
Soda pop bubble, ruptured whale blubber h-bomb
Jimi asked Johnny, 'what took you so long?'
Kinda reminds me of THIS
Crayjee, huh?
Ayup.
~m