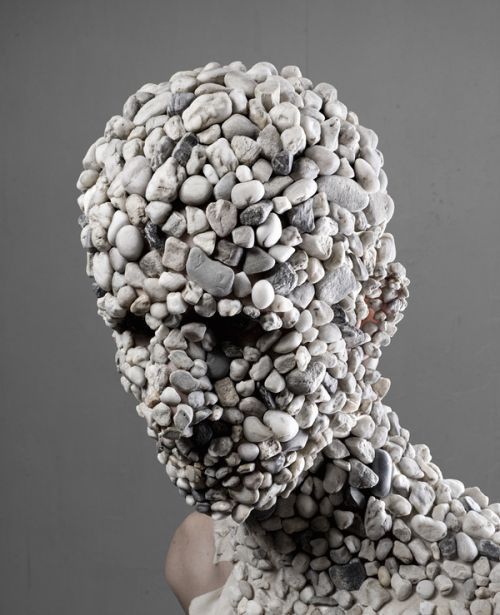 I saw a woman on the train tonight that had a seriously disfigured face.
It wasn't a subtle flaw but one of great magnitude.
We're talking Hollywood magnitude.
I stole glances as she carefully applied makeup to her face, eyes and lips.
I couldn't help but wonder who she was meeting.
My heart felt sad as I watched her painstakingly apply her 'mask', knowing that make up can only do so much.
What does she go through in a day as far as strange looks from passersby?
I wanted to go and sit next to her and tell her she didn't need all that crap on her face because inside she's beautiful.
That's what went through my head anyway.
For all I know, she could have been a total asshole.
But I don't think so.
Suffering with psoriasis I understand the 'look' you get from people that don't understand your condition.
I see people looking at my elbows, the patches and scales that sometime accumulate making my arms a virtual stomping ground
for questions and unknowing observations.
I can deflect comments on  my skin easily.
I have herpes. Deal with it.
But her?
This flaming red-haired girl had a face that would stop anyone in their tracks.
I am not saying that to be funny because this is in no way a funny post.
I  wanted to say something, anything to this girl to give her some affirmation that she is a beautiful woman.
She got off the train two doors down from where I was negating any sort of confrontation.
I just wanted to tell her that she was beautiful.
Maybe I'll have another chance someday . . .