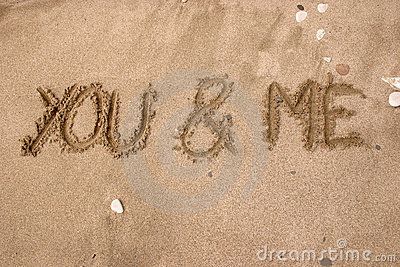 As life chugs steadily along it never ceases to amaze me
how many small pieces of our lives get shoved away like so many broken summer fans,
once treasured baseball cards and small gifts and such that meant so much at the time of the giving.
From the books we once started and never finished, to the phone calls we were supposed to make but never did,
to all the relationships we took for granted,
we get caught up with life; be it day to day, night by night, or dawn to sunset.
We are all guilty of this innocent abandonment of connection with the things we once considered 'golden'.
What amazes me is that this purely human phenomenon  happens without our consent or recognition.
I become aware of it when and old friend calls me out of the blue or I hear a particular old song on the radio.
My mind is jarred and my brain gets pickled in a way that makes me realize that I have all but forgotten 'the old me'.
So, here I am looking at a new beginning of sorts with the love of my life.
We will be picking up from where we left port so many oceans ago.
Our rare romantic dinners were filled with conversations about our three girls, their dreams,
wishes and ultimately our plans to try like hell to help them get there.
Those numerous transient conversations were never about us,
never about Michael and Pamela and how 'they' were doing.
I like to think that we were confident enough to know that nothing was being lost in talking about the girls.
I loved her.
She loved me.
It was an unspoken thing.
And I bought dinner. (always)
I don't say all this in a dark and stormy 'my-daughters-took-my-wife-away-from-me' kind of way.
Life happens.
Children are born.
And more children are born.
Priorities are established and life continues on . . .  in a different way.
I guess what I'm really trying to say here is that I was blessed to be married to a woman
that could see the same pictures of life as me.
That doesn't happen to many people, hence the alarming divorce rate, perhaps.
Our priorities were exactly the same.
Maybe that's why my Pamela is still the best friend I could ever hope for.
I may even go so far as to say that she still 'melts my butter' and truth be told she heals the tattered soul in me.
Although she doesn't even know it.
That is the beauty of 'her'.
She just doesn't know, never has, never will.
Amazing.
I want her to run away with me very soon because I want to tell her how much I have missed 'us'.
I think we have succeeded in raising three incredibly awesome daughters.
But now it's time for M&P.
Destiny is a crazyass thing and what's done is done and I pray we've done right.
But maybe now is the beginning of the best part of our lives.
As long as I have my true companion, I think I'm gonna be alright.
Actually, I know I'm going to be alright. . .