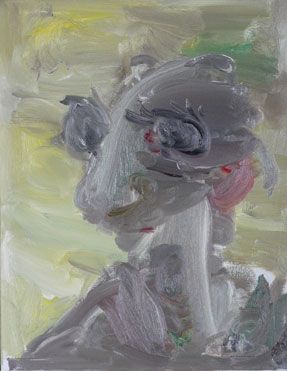 Got this from a close friend of Sarah's.
It is, in a literary sense, quite haunting and spoke to me in ways unimaginable.
It was supposedly written by a 15-year-old girl.
Pretty amazing and apropos for this particular time in my life.
Thank you, Katherine.
You are, in many ways, an angel,
although you would never admit it . . .
"The soul and the body exist separately.
While the soul uses the body as a vessel to express itself,
they never truly become one.
For this reason, when one's body passes on,
the soul does not follow.
Instead it remains living; free to wander where it pleases.
Visiting its favorite places, or doing its favorite things.
And if, while on Earth, the soul found someone so special that it wants never to leave them,
it will enter that person and continue to live.
It chooses to stay in that person.
Forever watching over them,
Protecting them,
Loving them.
Forever being with them.
Realize this, remember this, keep this with you.
Because the bodies of the ones we love will pass on,
But their souls will never die."
*thinking about Dad and angels