Amazing how fast a week goes these days.
It is once again Malarky Monday and the day we try to tickle your funny bone.
We are excited this week to have a new addition to MM in Diligaf.
Be sure to visit these crazy folks and troll their short list of archives.
Word on the street is that this week's offering is outrageous.
Some awesome and hilarious stuff to be found there even though the blog is relatively young.
Anywhoo, have a blast with my finds this week.
First up is a very short commercial for Danier Leather.
I just love everything about this video (especially the brunette in the slinky dress)
Crank the sound for a great blues tune as well.
And be sure to watch to the very end.
And cats will be cats.
Even at Christmas . . .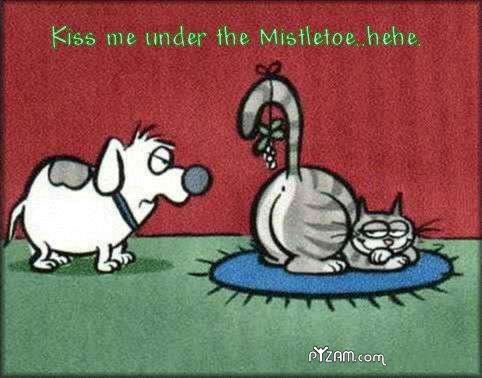 And dogs will be dogs doing what they naturally do.
Even at Christmas . . .
Hey, at least the tree is taken care of.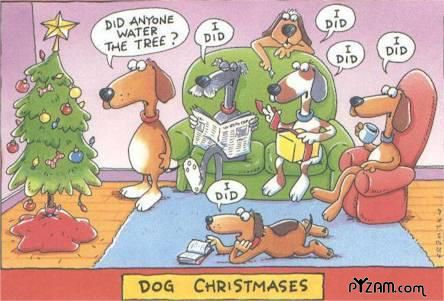 And finally I thought I would help you out with some last minute email cards.

for the Top 5 funniest.

Now, please hop on your cyberspatial sleigh and visit my partners in crime:

Happy Malarky Monday, folks!

You can