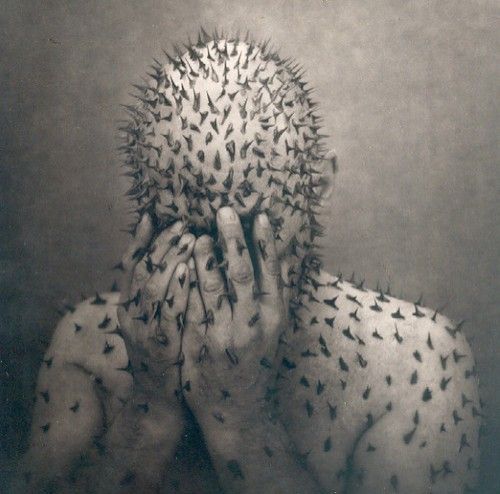 It's not only the way it feels,
it's the way it makes me feel . . .
a conditional freak of
my own mind,
my own doing,
my own flesh and
candy-apple red blood,
and a host that lives inside of me . . .
It grows asymmetrical outside my body,
the unwanted lichens of all that I can't bear
It's only when I look in the mirror;
I am sadly reminded that it's still there . . .
Someday perhaps it will leave me,
that time just isn't right now
but
I still ask when, Dear God in heaven, when?
And I shall curse forever the very day it found me,
this visible demon of my flesh
I gladly let the steam cover the bathroom mirror
and for the moment,
I can put the thing to rest
Perhaps