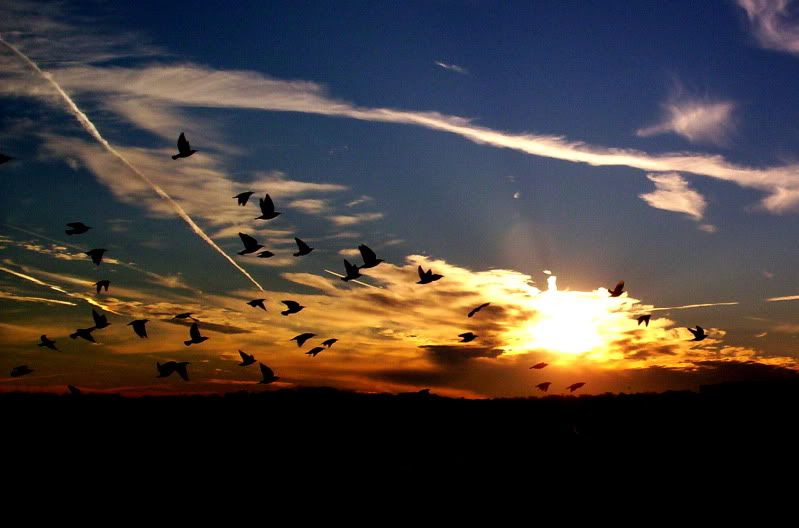 "Come to the edge."
"We can't, we are afraid."
"Come to the edge."
"We can't, we will fall."
"Come to the edge."
And they came.
And He pushed them.
And they flew.
~G. Apollinaire
Graduation '09 is done and dusted but the torrential rain of emotions put Pamela and I through the proverbial ringer.
As we both sat outside the other night mesmerized by the roaring firepit she quietly said,
"Things are changing again."
When things change, a subtle discomfort settles in.
For as happy and proud as we were for Sarah, we also share her sense of trepidation, a subject not many people talk about.
But it's there in every single family attending a graduation.
After the ceremony we had an old fashioned BBQ back at the house with burgers, hot dogs and salads galore.
There was laughter and music, beer and cigars, goodbyes and tears when roommates and friends had to leave.
Later that day, Pamela, myself and the girls went to move the remainder of Sarah's belongings from her room and let her say goodbye to her college high atop Mt. Saint James.
As I waited by my truck for Sarah to come out of her dorm for the last time,
I looked around at the ivy-covered buildings that had occasionally surrounded me over the past 4 years.
My own sadness at saying goodbye leaving the comfort of this place surprised me.
Thank God for sunglasses.
It was quiet in the car on the way home with everyone lost in their own thoughts.
I thought about a large Monarch butterfly I'd seen in the air that morning as I listened to the list of graduates being read.
It flew gracefully down towards the moving sea of black mortarboards below disappearing amidst the caps and gowns; almost like it was going home.
For Sarah, another class has already started as of tonight.
She must want stronger wings . . .