Archive for April, 2009
April 27th, 2009
Angels
,
blues
,
chances
,
dark
,
Dreams
,
Friends
,
God
,
hope
,
Personal
,
storms
6 Comments »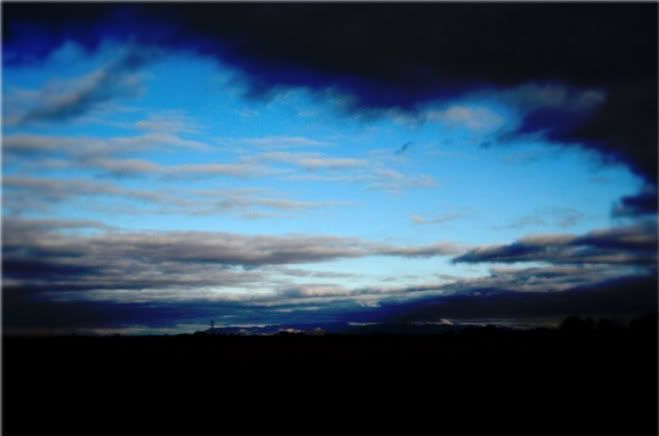 Cumulonimbus, in purples and lavender greys
it's heavy with rain . . .
it smells like rain, feels like pain,
but there's little need to look back again
because it's just more of the same
cutting it deep
Lightning rains from the heavens above,
the brilliant flashes of pure white light . . .
it illuminates all but the darkest and sacred of corners
in a room where the walls are ever-changing,
re-arranging the unfathomable fractures of the soul
sadly caught up in a crystalline hurricane
One thing is tragically clear,
a storm has settled over here,
as the clouds shift their gossamer form . . .
with a heart on the mend, tired of trying to bend
the soul looks for the eye of the storm
And maybe hope will rain
someday . . .