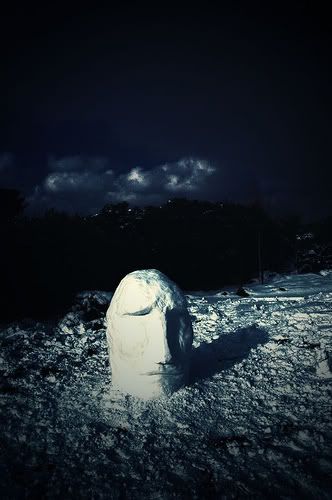 The above picture might as well be yours truly in about 12 hours.
Yeah, buried up to my chin.
We've got back to back Nor'easters and the forecast is calling for 12+ inches
of the crap before it wraps up.
They say we might even see thunder and lightning with this one.
Happy, happy, joy, joy.
When it comes to snow,  just say no.
9 Responses to "Saying no to snow"
Leave a Reply