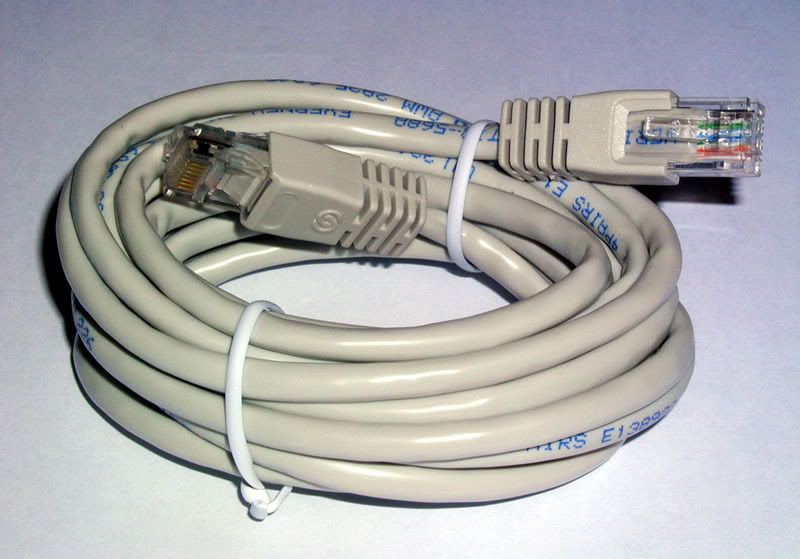 DSL went out today.
I got home from work and spent 2+ hours on the phone with a very cool Verizon rep
(I owe u a brewski, dude)
before connectivity was finally restored.
Must have been something I did  (yeah, right)
Planned on getting some blog stuff done tonight but . . .
I'm connected and my daughters are happy.
When the daughters are happy, I'm happy.
I'm going to bed now.
A curled up ethernet cable looks oddly enough like a grey turd, don't it?