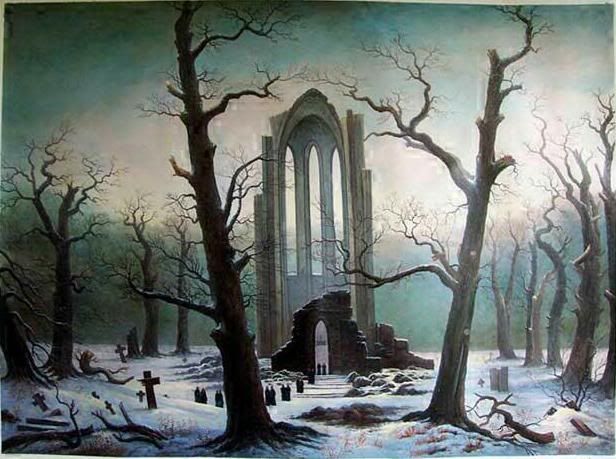 Sometimes something catches my eye in a particular way.
Friedrich, a 19th century German romantic painter did just that.
Click on the picture above to see some of his dark and brooding work.
Wikipedia also has some great links and info regarding this artist. For that, click HERE.
A nod to Smith for the find.
A nod to me for sending him in the right direction to begin with.
~m