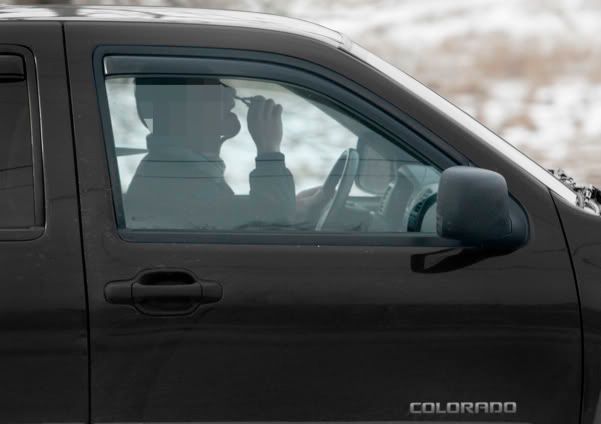 I was driving to work the other morning and came to a stop on a sideroad in the city.
I glanced in my rearview mirror and shuddered. I watched in horror as a woman powdered her face, put on lipstick, curled her eyebrows and drank a few sips of coffee all while talking on her cell phone and smoking a cigarette.
I'm thinking, son of a bitch if this broad hits me I'm going postal.
Ladies, ladies, ladies, what in the name of God possesses you to do this sort of thing in traffic, no less?
What would you think if the situation were reversed and you saw me in your rear view mirror trimming my nosehair while constructing a ship in a bottle?
Yeah, kinda makes you nervous, doesn't it?
They both require about the same amount of painstaking attention and focus.
Amazingly, this woman didn't hit me and continued on her way to work, I assumed.
I had visions of her stopped at the next traffic light, left foot solidly on the dashboard, toenail polish in hand. My God.
Maybe it's time to look into that Sherman Tank.
At least then I'd feel safer.
4 Responses to "Women (and cars)"
Leave a Reply